We're Changing The Way Louisville Views Real Estate
Let us use the newest technology in real estate to list your home, giving it an advantage over the competition!
Over 90% of people looking to purchase a home, start looking via the internet, and continue their online search till they find the right one. What if you had the ability to make your house stand out online? When you become a client of ours, we list your house using "virtual immersive technology", putting your house above the rest. Many other real estate agents and brokers offer a virtual tour, however it's only one dimensional and not interactive. We want potential buyers to virtually walk through your home, feeling like they are really there. Having a first impression that stands out from the rest is what gets serious buyers that are ready to purchase!
Below are some tours we've created for recent listings.
Contact us to discuss what we can do for you! 502-822-2182
Features of 3D tours provided to potential buyers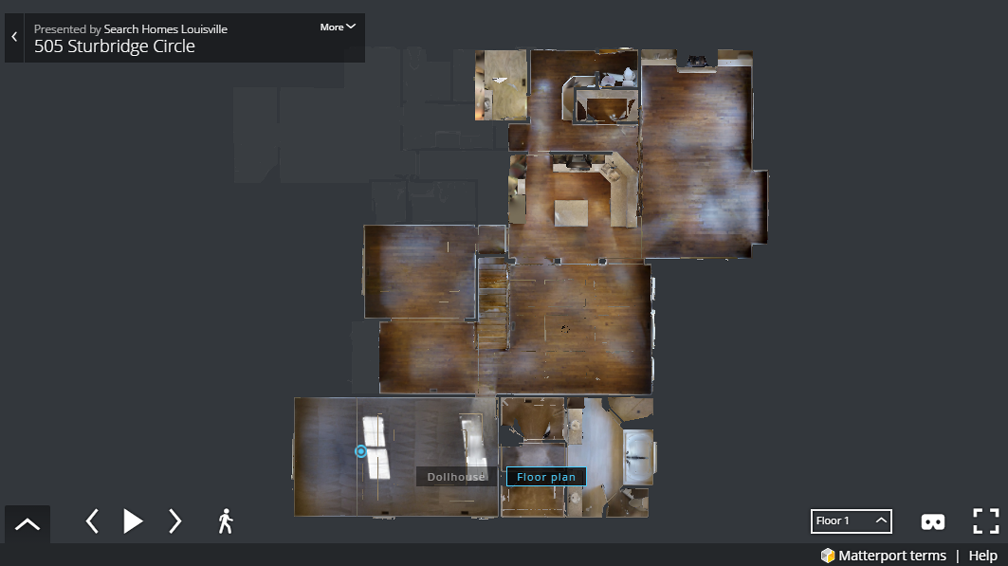 Immersive Floor Plan Top View
Every Tour we create for our clients has an amazing 3 dimensional dollhouse that allows full rotation. It's fully interactive, the user can view the house from any angle, and enter the home at anytime for closer viewing.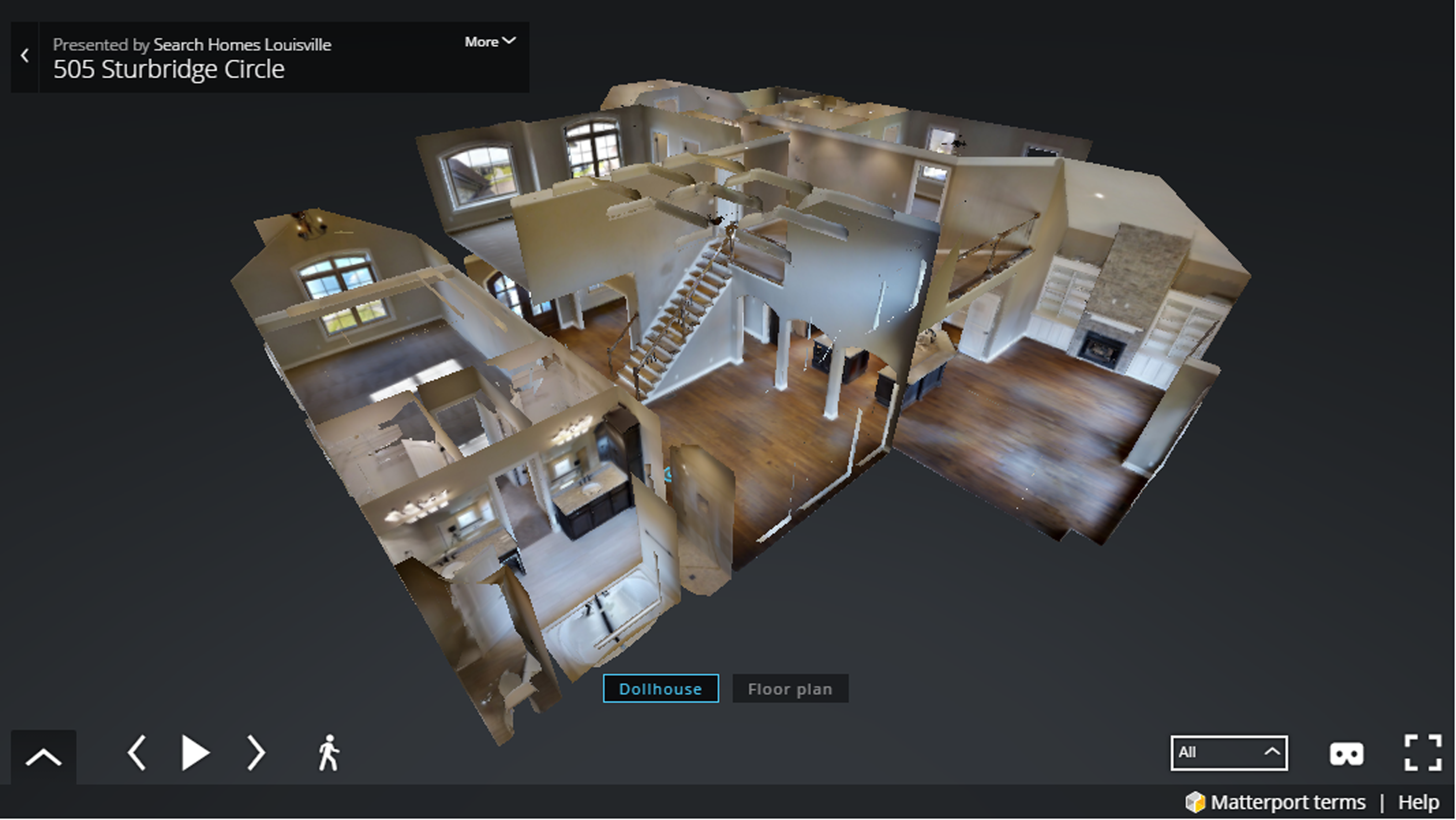 Interactive Dollhouse
Rotate the top floor plan view anyway you wish to use the power of 3d. Rotate the interactive dollhouse to view all 5 sides, viewing the house from the outside in. At anytime you can enter the house for a tour.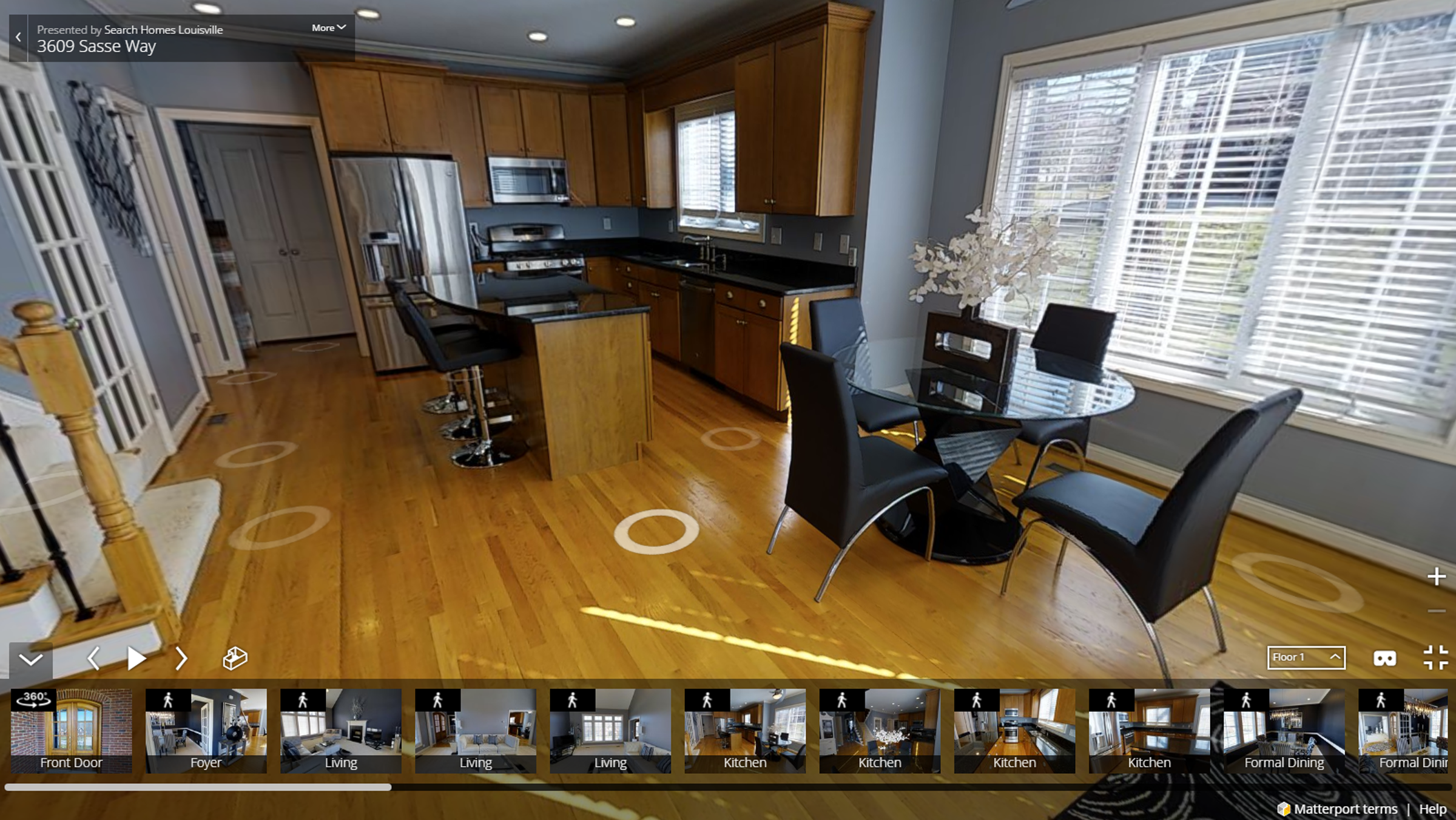 Inside Tour
Manually walk through, or use the autoplay tour. Manual let's you view the home as if you were there. It's fully interactive, the user can view the house from any angle and can rotate 360 degrees. Click on the information bubbles to learn about what special features each room has to offer.
More 3D Immersive Tours Created By The Shaw Real Estate Team For Our Happy Clients!
We create a 3D tour along with professional quality still photos of every listing we market for our clients, making sure their homes get the best exposure online. We've heard of other agents charging the client for 3D tours, or professional photos! Our clients pay no additional fees for our premium photography, virtual tours and marketing!